To help you select right supplier to ensure the quality of product comply with local regulation of export country.

To help you deduct sourcing cost and saving time.
Sourcing Platform , help make your global sourcing much easier.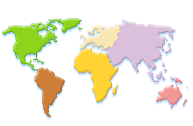 International sourcing introduction
Zechang International consulting &Inspection company as the representative office of ACAMP AG. We areengaged in sourcing of outdoor furniture, including outdoor table and chair,cover,textile,parasol,metal parts between China and Europe. Further more, we are getting a long cooperation with Europe clients in ceramic tile, pressure instrument,solar,multilayer pipe,valve,etc. Our mission is based on the searching, evaluation and following of suppliers in line with client expectations. We could negotiate, define and contract the purchasing conditions defined by our customers and assist them for following their purchasing programs with the local suppliers.
Your trouble in global sourcing
Accompany with China enter WTO,more and more foreign company come to China to search for suitable supplier for their products. But they always take a long time couldn't meet their requirements or due to unfamiliar with Chinese supplier, so the cost can't be well controlled.
All of the problems make you might have difficulties in your global sourcing in China.
Sourcing platform – One Stop Service
It supports your company along the whole sourcing process that generally includes the following steps:
(1) Sourcing – searching and identification of potential suppliers
(2) Qualification of suppliers
(3) Workshop inspection during fabrication
(4) Expediting & Pre-shipment inspection